Greeley Junk Removal &
Hauling
Get Scheduled For A FREE Quote In Minutes Not Hours!
We Will Challenge Any Licensed Competitor's Written Price.
Greetings!  I'm Brandon, a happy Greeley resident that makes an honest living removing and hauling away people's unwanted items.  I've been doing this for almost 20 years and just when I think I've seen it all, someone proves me very wrong.  There's never a dull day in my line of work.
But enough about me, you need some junk hauled away!
Call if you need an affordable and professional junk hauling company for anything that involves junk hauling, junk removal, mattress disposals, furniture removals, appliance disposals, trash pick-ups, trash hauling, trash removal, construction waste removals, rubbish removal, dead animal removals, recycling pick-ups, Greeley junk hauling, attic clean-outs, basement clean-outs, carpet disposals, electronics disposal, garage clean-outs, hot tub removals, moveouts, garbage removal, garbage pick-ups, yard waste removal, green waste, junk removal companies in Greeley, I think you get the idea……..
We're guilty of having the best prices and excellent customer service.
It's our goal to provide you with such an excellent experience that you recommend us to everyone you know.
Call for a free quote or if you just have some junk hauling questions for us, we'd be happy to help you and tell you what we know. 
GET A GUARANTEED CALL BACK      FROM THE OWNER
Junk Removal & Hauling Services We Offer: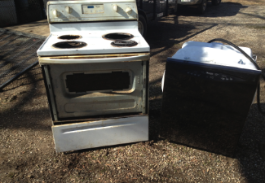 Recycling & donation options available for re-usable items.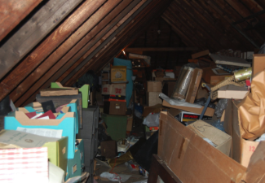 There's a reason you haven't touched this stuff in ages.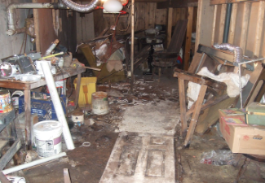 Get rid of your junk and make use of this space again.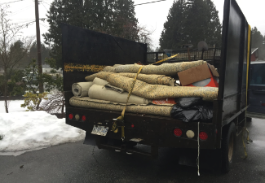 Haul away all your debris in one giant load.
We properly dispose of all electronic items.
A little or a lot, we can help you achieve your goals.
Recycle your re-usable items & dispose of everything else.
Just tell us what goes and we get it off your property.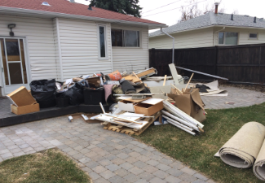 Just tell us what goes and we remove it from your property.
Transport or dispose of your existing hot tub.
Mattress disposal has never been this easy.
Remove old office furniture and equipment in a few hours.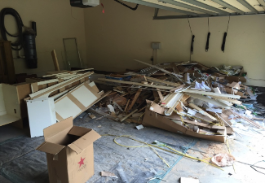 We load and dispose of all your construction debris.
We haul any and all kinds of metal.
We haul away and recycle used tires.
Whatever you want gone, we will haul it away.
Stumps, branches, grass, leaves – we will haul it away.
Tell Us About Your Junk Removal Requirements
Let's Look At Your Junk Together For The Best Results
Our Full Faith Quotes Are Always Free & Honored For 30 Days
Why Choose Our Junk Removal & Hauling Company?
Greeley, CO Junk Removal Pricing
How much does junk removal cost?
Our junk removal Greeley prices are 40% less than the others!
We use a simple pricing system for our junk pick up services. Here's what we have to give when you call us:
Customized quotes to suit your needs
One all-inclusive price
Complete junk and trash removal service
Affordable pricing depending on truck size
Fast and simple onsite payment
Call us now to get your customized quote!
But how much does removal cost, really?
We have very competitive prices in Greeley, Colorado. Our regular junk removal prices depend on how much space the load takes up in a truck or trailer. Our largest commercial truck measures 14ft x 8ft x 5ft, which is around 600 cubic feet. A full load in this big truck costs only $650. Also, you are free to send a picture of your junk (via text message) to get a free quote.
How we determine the cost?
A few things play a part in coming up with the final junk removal prices. These include how accessible the junk is, how much of it is there, how long it takes and how difficult it is to remove and haul away the junk. We can try all day long to ball park a quote on a website, but it's not fair to you or to use.  The best way to get an estimate on what you need removed is to call us.  We'll give you an estimate and then once we're on-site, we'll agree on a final price before we start. 
For larger projects, the prices vary. For a high rise building with stairs, labor fees may increase, but we'll still give you a fair price.
Pricing for bed load (truck bed) items is a bit different. Bed load is priced based on metric tons, and a single load is limited to just two metric tons. Examples of bed load items are cement, sod, drywall, shingles, soil, or rocks. Send us a picture of your load via text to get an estimate, or just give us a call – it's up to you.
You pay only after the job is complete and you are happy!
What junk do you collect?
Our junk haulers collect pretty much everything. We have a very short list of things our junk haulers don't collect, so let's have a look at that list first.
Harmful materials (chemicals, sludge, oils, paints, biohazard materials, dead bodies)
FURNITURE DONATION AND REMOVAL
Whatever your furniture removal needs, we've got you covered. From just a single chair to a house full of furniture, we are here to help you. Stools, couches, bedroom sets, and everything in between; whatever you have, we can deal with.
APPLIANCE REMOVAL AND RECYCLING
Our junk picks up company is the state's leading service provider of environmentally safe appliance disposal, recycling, and removal. You just sit back and relax – we'll take care of all the heavy lifting.
If you've got junk scattered all over your yard from storms or storage, we can help you. Our Greeley Yard waste removal service will leave your yard looking clean and fresh – perfect for your guests to visit. We'll remove broken plants and branches, rocks, dirt, and leaves. We also do junk car removal. Whatever your junk, we'll remove it, leaving your yard in perfect shape.
We handle all your electronic junk hauling needs. From the tiniest mouse for your computer to the huge boat-anchor television set, we can safely and quickly remove and recycle all of them for you.
CARPET REMOVAL AND RECYCLING
Tearing out some old carpet? We do everything for you. First, we'll very carefully move your furniture off the carpet; then, we'll take the carpet and padding off the floor, and then, we'll put your furniture back exactly where we found it. Finally, we'll recycle the carpet waste, padding, and all other debris. Sounds easy for you, right?
Mattresses are huge and bulky, and they take up a lot of space. Let our junk removal Greeleyteam eliminate your stress by removing, hauling and recycling the mattress for you.
TIRE DISPOSAL AND RECYCLING
If you are looking for someone to remove of your old tires in an eco-friendly way, then look no further. We will handle the sorting, loading, hauling, recycling, and disposing of all your unwanted tires.
There's no reason you should have to deal with that heavy office furniture yourself. Our junk removal Greeley, Colorado team will remove and recycle it quickly for you. Say your goodbyes to the stress in your office. Well, at least some of it.
TRASH DISPOSAL AND PICKUPS
Do away with that awful looking dumpster from the garbage removal company and call us instead! We'll collect, remove, pick up, recycle, donate, and dispose of your rubbish in the most eco-friendly way possible. Will a garbage removal dumpster do that for you? (Hint: the answer is no.) That's why our trash removal service is the best!
Let our expert junk hauling services team get rid of all your scrap metal. We'll remove, recycle, and properly dispose of your scrap metal for you. We'll stop by your home or office, or even your storage facility to collect the scrap metal from anywhere on the property.
HOME JUNK REMOVAL AND RECYCLING
Is your home filled with junk? Are you helping a hoarder? Let us help too. From removing a single heavy item to an entire cleanout of a house, we can handle it all.
Are you getting a new hot tub? You'll need to get rid of the old one first. Let our junk pick up team remove and haul away the old model to make room for the new.
We know how easy it is for junk to take over your attic. It's time to take control of your space. Let our team of experts handle your attic for you. We'll reach into the tightest little corners and haul away all the trash and treasures you forgot about. We will then remove, recycle, pick up or dispose of the junk in the most environmentally friendly way possible.
Do you dream of having an awesome basement, only to remember that yours is overflowing with junk? Let our well-trained, insured, and licensed Greeley junk experts get down to business and clear that basement out for you.
Your garage was meant to store your car – not your junk. Let us handle all the sorting, lifting, loading, and hauling of the junk. We will properly recycle, donate, or dispose of all the junk in your garage as we haul away whatever you don't want. You can finally get your garage space back.
RENOVATION DEBRIS REMOVAL
We all know how exciting renovations can be. Lucky for you, the cleanup doesn't have to be a downer. We provide complete renovation and construction debris removal and rubbish removal services. Our aim is to make the trash disappear and leave you stress-free to enjoy your new project.
Going through the home of a loved one who passed away is never easy. We understand your struggle. Our team will do everything to make the process as simple and smooth as possible.
Eco-Friendly Removal, Pick up, Hauling, Donation, and Recycling
As Greeley, Colorado's best junk and trash removal professionals, we are not only dedicated to removing your junk for you. We also care about the earth we live on, and we do our best to protect it. So, not only do our junk haulers collect what other junk and garbage removal companies refuse, we make sure to dispose of it in the most responsible way possible. This could mean donating useful items to organizations, such as Goodwill or Habitat for Humanity. Or it could mean restoring, recycling, or simply disposing of the junk in a way that is safe for the environment. You can count on us to do the job right and do the right thing at the same time.
In fact, we've become so good at offering eco-friendly services that over 70% of the items we pick up are recycled or donated. This keeps them safely out of the local landfills, and that's something we can all feel good about.
GET A GUARANTEED CALL BACK      FROM THE OWNER
Free Quotes For Everyone In The Lovers State